Iya. Yang benar. Jumpa lubuk baru untuk shopping di 1B. Lately asyikasyik cotton on, sampai masuk cotton on pun dengan memakai cotton on oh please.
After work, last Sunday semasa mengukur 1Borneo sambil bersenam (jalan laju) found this one place yang baru sahaja buka 2 hari masa tu. HiStyle.
Read carefully.
1. Pembelian RM100 layak mendapat membership card serta ILoveSabah tshirt for free. Untuk bulan May sahaja.
2. Setiap normal price item ialah diskaun 20%
3. Bermula June, pembelian minimum RM200 barunlayak dapat membership card.
So I was thrill to hear that. Tanpa membuang masa lagi,
Bought a top and a half cropped dress
Dress ni sama dengan yang di cotton on tapi dengan harga lebih murah dari cotton on. Cool.
Untuk tidak berat kepada aku, sebab i have already bought a pants and a pair of shoes the day before, aku memujuk Tunang untuk pilih sesuatu, dan akhirnya berhasil dia mendapatkan a pair of shorts. Congrats, you did just fine dear.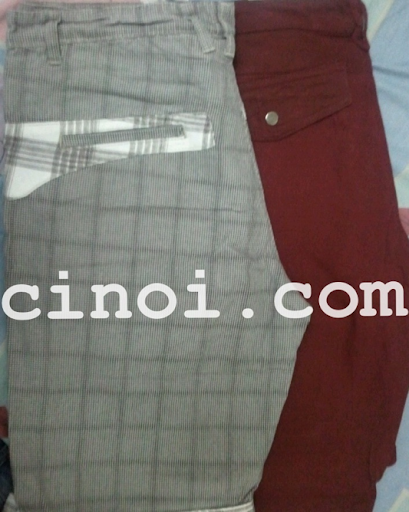 Maka dengan itu berhasillah mendapat kad yang disebut tadi.
Serta tshirt percuma.
Seronok kan. Jangan risau, saya memang suka berkongsi info barang bagus nih. Sharing is sexy katenye, bagi la can bah.
Sebelum lupa, HiStyle ni di Ground Floor 1Borneo, atas SenHeng beza memang berbeza! (SenQ)
So this is my total catch last weekend, lepas sudah gian membeli buat sementara waktu.
Till then. Happy shopping, shopping happy.
Love,
Cinoi